The word "puissant" was indeed overused. I have no idea what it means.
Can anyone answer the following:
Helewise. Did she and all those people at her party die when the worms first appeared? The kids who were making out (Pippa and Jamie Lee ran to warn everyone. But they are never mentioned again. But later in the book someone says "Helewise died a long time ago". It wasn't THAT long ago regardless.
I couldn't check the "puissant" thing on Google while reading, since audibook and I just assumed it's some borrowed French medieval period word for powerful.
And there's the problem I was talking about - so many people and creatures in the book are puissant, that you have no idea about their actual power in regard to one another. And it's always the main bad guys who are way over-powered for some reason. And why weren't the Wild showing their puissance in the earlier books? It just doesn't scale well from book to book, so the reader is kind of forced to accept it and move on.
About your spoiler:
I think that Helewise is mentioned to be alive in Albenkirk or whatever it's spelled, when we get the Squire's( its commander) POV. If I remember correctly, she even gets a bit of omniscient POV time in the same scene. So I've just assumed she is well and her people too, since she isn't thinking about the disaster from our last encounter with her story-line. I cannot remember the "She died a long-time ago" remark you've mentioned, but it's probably from her POV mere moments before Peppa and her boy get attacked, Helewise contemplating here mental/emotion state at the moment, etc.
As for the wardens... I cannot find the picture I was looking for, so here's the next best thing:
I've always imagined them as a wingless, more bird-lizard-like version of the above.
Their head being something like: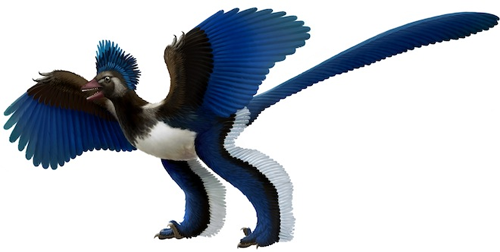 With a bit more predatory take on the beak.